10 Sep 2020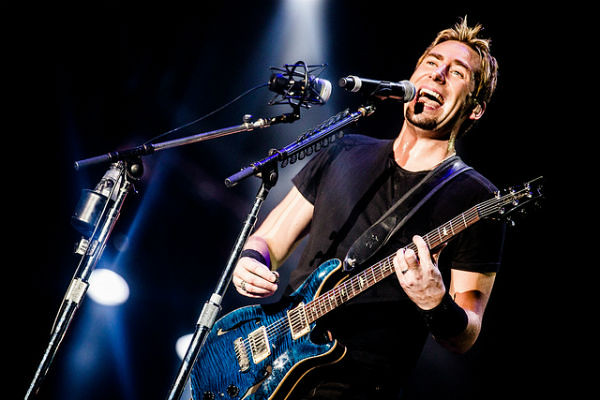 The band was formed by brothers Mike and Chad Kroeger with their cousin Brandon Kroeger and Ryan Peake in 1995 as a cover band, with the name "Village Idiot". Later on, the band changed the name to Nickelback. The reason they call them selves that is from the nickel in change that band member Mike Kroeger gave customers at his job at Starbucks; he would frequently say, "Here's your nickel back."
From the start the band performed covers of songs from Led Zeppelin and Metallica. Chad Kroeger asked his step-father to give him $4,000 so that the band could record their first demo, a seven-track EP of original material, called Hesher (1996).
Their big breakthrough came in 2001 with the album Silver Side Up, which sold over 6 million copies in the US with hits such as "Too Bad", "Never Again" and the mega-success "How You Remind Me" which in the US were the most played song on radio in 2002. The album The Long Road received a triple-platinum award in the United States and included hits such as "Someday", "Figured You Out" and "Feelin 'Way Too Damn Good".
5 Aug 2020
Chad Kroeger is the lead singer of Nickelback but is also known for much more than that. He was born on November 15, 1974 and is a singer, songwriter, musician, producer, and entrepreneur. In addition to his work with Nickelback, Kroeger has been involved with a variety of collaborations. He has appeard as a guest musician in several songs and has contributed in both production and songwriting. He has co-written several songs for other artists and films. 
He has produced music for the bands Default, Theory of a Deadman, and Bo Bice. Kroeger along with some other people (Saliva vocalist Josey Scott, Theory of a Deadman lead vocalist, Tyler Connolly and Our Lady Peace drummer Jeremy Taggart) performed the theme song titled "Hero" for the hit movie Spider-Man in 2002.