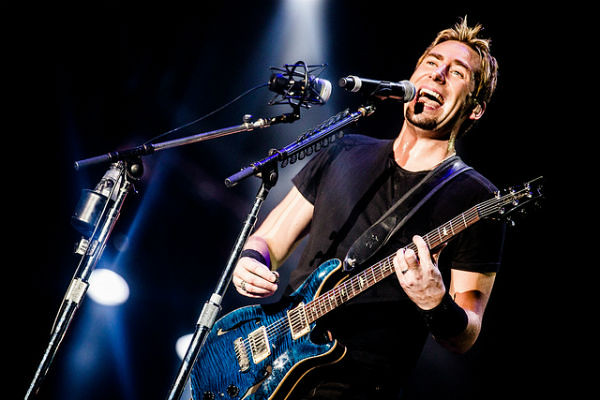 The band was formed by brothers Mike and Chad Kroeger with their cousin Brandon Kroeger and Ryan Peake in 1995 as a cover band, with the name "Village Idiot". Later on, the band changed the name to Nickelback. The reason they call them selves that is from the nickel in change that band member Mike Kroeger gave customers at his job at Starbucks; he would frequently say, "Here's your nickel back."
From the start the band performed covers of songs from Led Zeppelin and Metallica. Chad Kroeger asked his step-father to give him $4,000 so that the band could record their first demo, a seven-track EP of original material, called Hesher (1996).
Their big breakthrough came in 2001 with the album Silver Side Up, which sold over 6 million copies in the US with hits such as "Too Bad", "Never Again" and the mega-success "How You Remind Me" which in the US were the most played song on radio in 2002. The album The Long Road received a triple-platinum award in the United States and included hits such as "Someday", "Figured You Out" and "Feelin 'Way Too Damn Good".